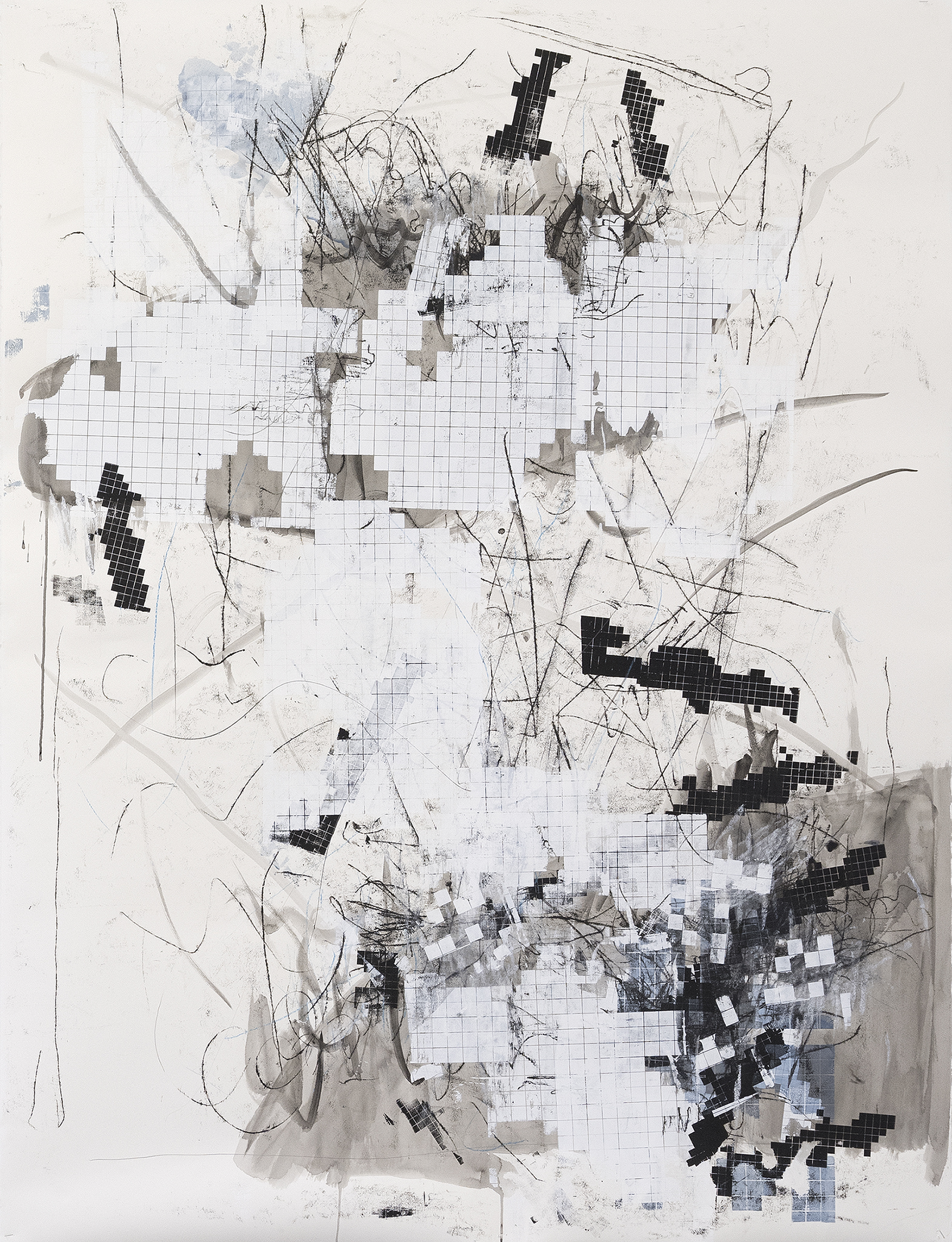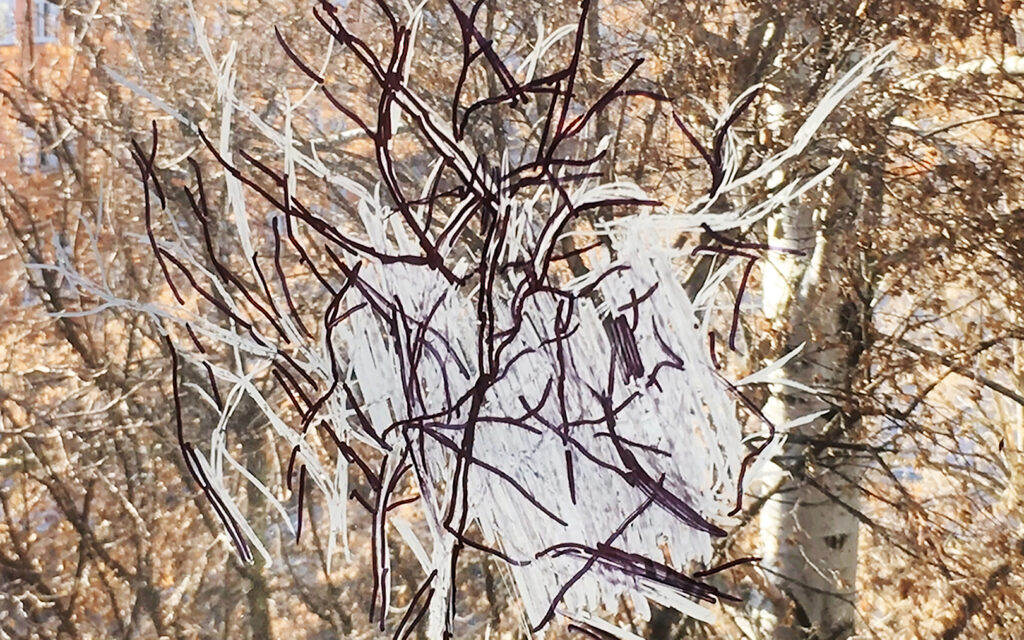 Lines Fiction Online. Drawing & Animation
New in the program
The film Four Steps can be seen in full length on the online platform Lines Fiction Online. Drawing & Animation from the beginning of December 2020 onwards; it is presented along with many other original films by artists who combine drawing and animation.
Sky & Heaven. Der Himmel über Berlin
Guardini Galerie, Askanischer Platz 4, 10963 Berlin. Currently closed.
Among the selected works, my film Vier Stufen is shown, and celebrated its premiere at the Guardini Gallery on 11. September 2020.
The violinist Juliane Manyak recorded the Passacaglia by H. I. F. Biber for the film.
With works by Dieter Appelt, Martin Assig, Anja Billing, Goran Djurovic, Lara Faroqhi, Dieter Goltzsche, Friedemann Grieshaber, Harriet Groß, Thomas Hartmann, Manfred Henkel, Matthias Hoch, Klaus Killisch, Barbara Klemm, Bernd Koberling, Jürgen Köhler, Ingar Krauss, Mark Lammert, Corinne Laroche, Maix Mayer, Jorges Molder, Loredana Nemes, Chris Newman, Uschi Niehaus, Antonio Panetta, Christian Pilz, Julian Röder, Artist Collective SCHAUM, Wolfram Adalbert Scheffler, Hans-Christian Schink, Annette & Erasmus Schröter, Malte Spohr, Micha Ullman, Ulrich Wüst and Filip Zorzor.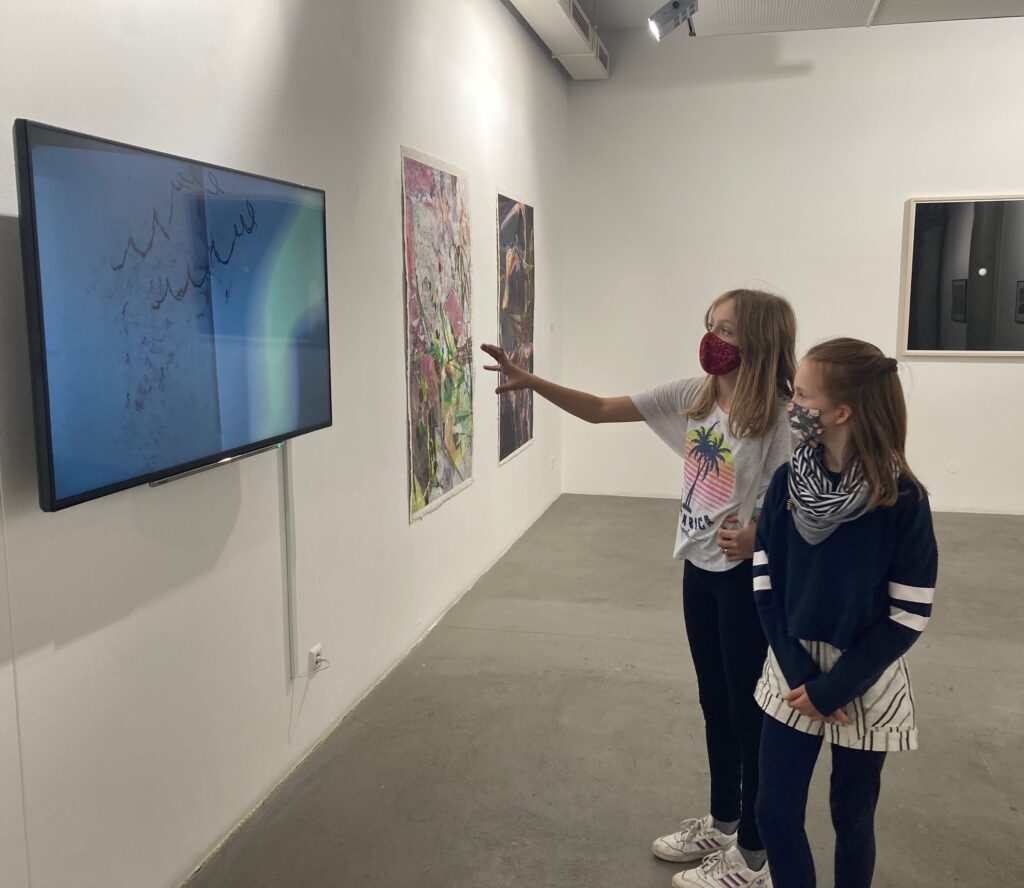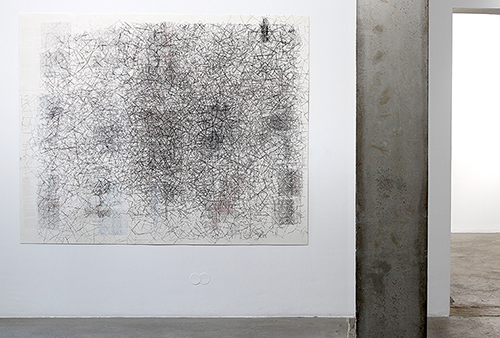 Fragment
A cooperative project of the Guardini Stiftung e.V. and the Willms Neuhaus Stiftung - Zufall und Gestaltung
Alignment 2 Installation view in the Guardini Gallery
Fragment shows works by Susanne Ahner and Frika Duwe, Colin Ardley, Thorsten Brinkmann, Birgit Cauer, Claudio D'Ambrosio, Birgit Dieker, Lara Faroqhi, Harriet Groß, Mark Lammert, Mathias Lanfer, ClaireLaude, Herta Müller, Bettina Munk, Antonio Panetta, Alke Reeh, Nadja Schöllhammer, Jo Schöpfer, Susanne Specht, Caro Suerkemper, Cony Theis, Dagmar Uhde, Dagmar Weissinger and Sofi Zezmer.
Fragment – Exhibition, symposium, talks, performance 13. May to 9. August 2019, open from Monday to Friday 10:00-18:00